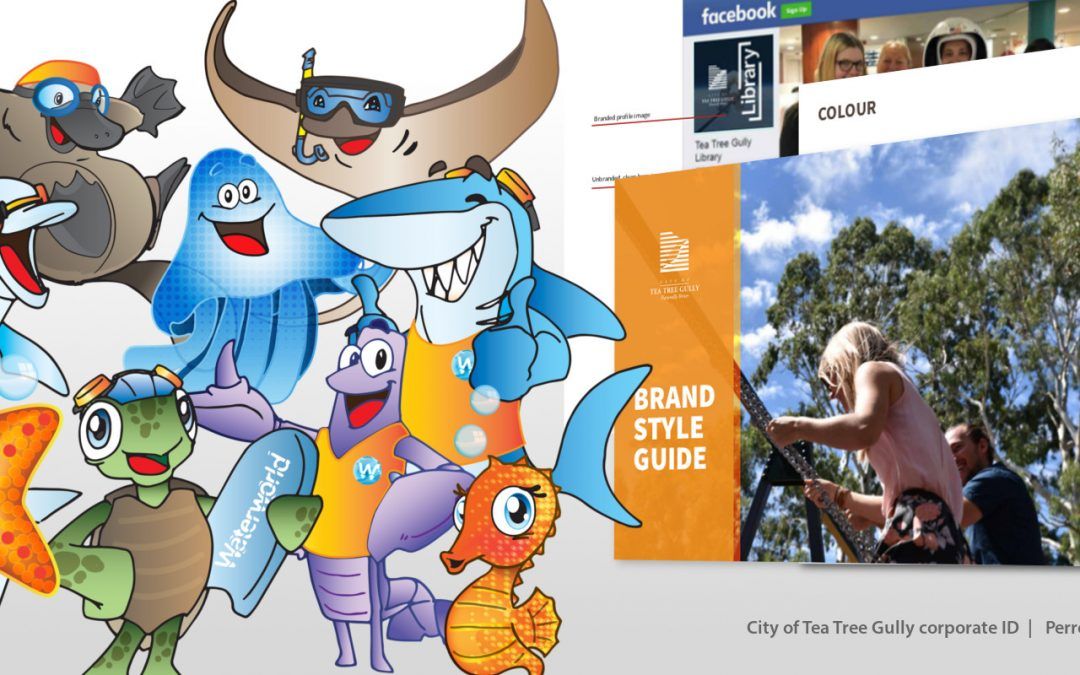 I just spent the last month and a bit helping the communication team at the city of Tea Tree Gully council sort out their visual and corporate identity. I have to say, I was surprised.
From other people, I know that work with councils, the impression I had is that things are generally (too) slow, I thought I'd fighting bureaucracy and quickly start hitting walls. Instead, I met a dynamic team, young and young at heart, they took me in as part of the team from day one, and together we worked. In the course of 5 weeks, we fixed the brand style guide, signage, events collateral, the mascot team for Waterworld, their website new look, intranet, asset management system and more. Few! It was full-on, but it was fun.
Design is collaborative
Coming from a creative agency background, I was quite used with ridiculous deadlines, with everything being for yesterday. Top that with two direct managers, one older and insecure yet arrogant, the other young and overly ambitious – both incredibly arrogant, fresh graduates, ready to treat everyone on their level or below like dirt, for no good reason. So this time, joining a friendly team in such an open and collaborative environment, was just bliss, like fresh air.
For this reason, I can say my first experience with working within the Council was great, and I have the communication team to thank for. I understand some of the designs proposed may take a long time to be implemented, if ever, but in the end, it was fun taking on the challenge and working alongside professionals who truly understand the meaning of teamwork, inclusion and collaboration. Thank you CTTG team.