The new standard
Late 2018, the Council I work for rolled out a new-ish standard guideline for leaders. It's a blueprint for desired behaviours, meant to help leaders better understand where their capabilities currently sit against Council's standards, and also each other.
In order to ease leaders into this new system, a few programs have been developed. One of them, is an interactive online activity I developed with the L&D team, aimed mainly at aspiring and team leaders. Middle and executive managers will enjoy the effort and see the value, although they might find the activities too basic for their level.
Story and logic
(A method to the madness)
The Synopsis – You've been invited to join Earth's delegation and represent Council on the most prestigious intergalactic summit in the Open Space. In preparation for attending the summit, you'll make key decisions that can make or break the project. They will affect the course of history, the outcomes, your performance and have an impact on the people around you. Your job is to lead your team, make positive connections and deliver a world-class presentation.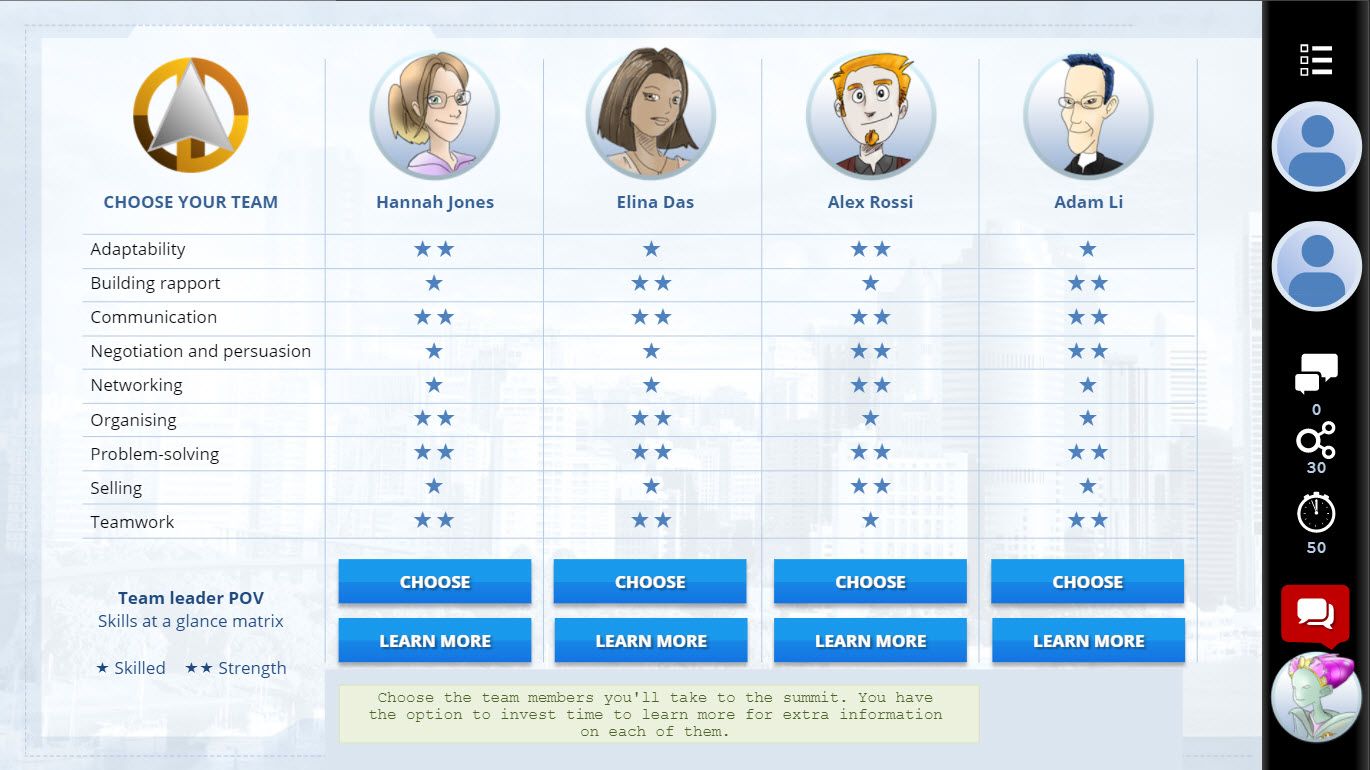 The logic
The overarching story is based on the blueprint's sub-factors for Connection, one of the capabilities promoted, and all passages and decisions are backed by supported (and expected) behaviours.
During the activity we track two variables, CONNECTION and TIME. They are points you may gain or lose in every decision you make. For instance, at some point you're given the option to get to know more about your team members. If you choose to do so, you'll lose time points (time invest). However, connection points may be rewarded.
Based on your score, you're presented with one of four results, from nailing the project to failing not going to the summit at all. Also, based on performance, 70:20 activities are recommended.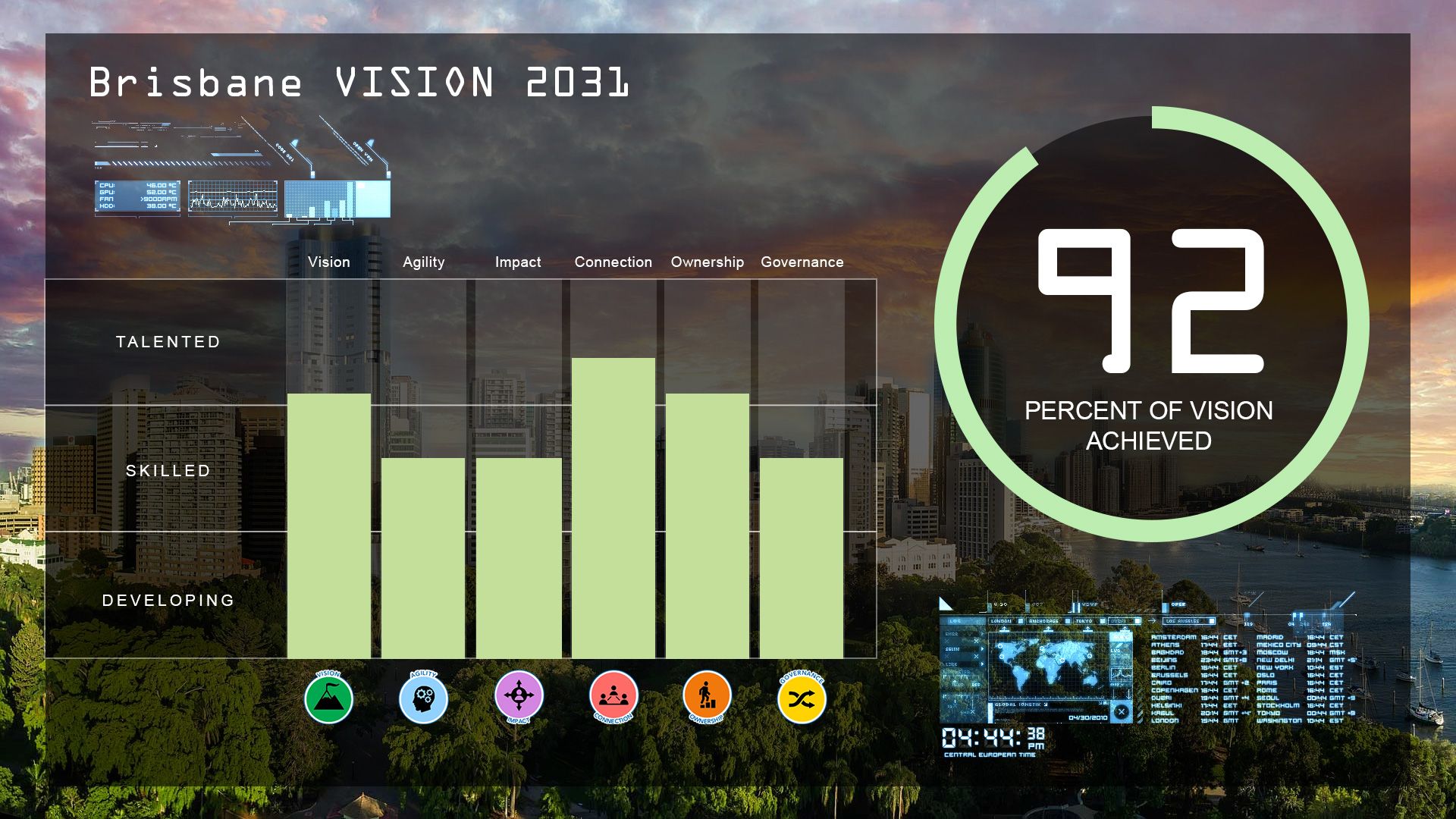 The result
The activity is still new, so it's early to pull any definitive data out. However, the reports already show we're off to a good start. The majority of the learners (leaders) enjoyed the overall activity and they find the awareness gained will be useful in their jobs. The feedback rate went up to 46%, that's far more than any other training we have in-house. Also, importantly, the vast majority (83%) liked the way the activity was presented. 
I'm very excited to participate in this new approach, be able to introduce game based activities to Council and work alongside high caliber learning professionals to bring leaders training that is engaging and fun to play yet serious enough to make it to the official Leadership Academy.