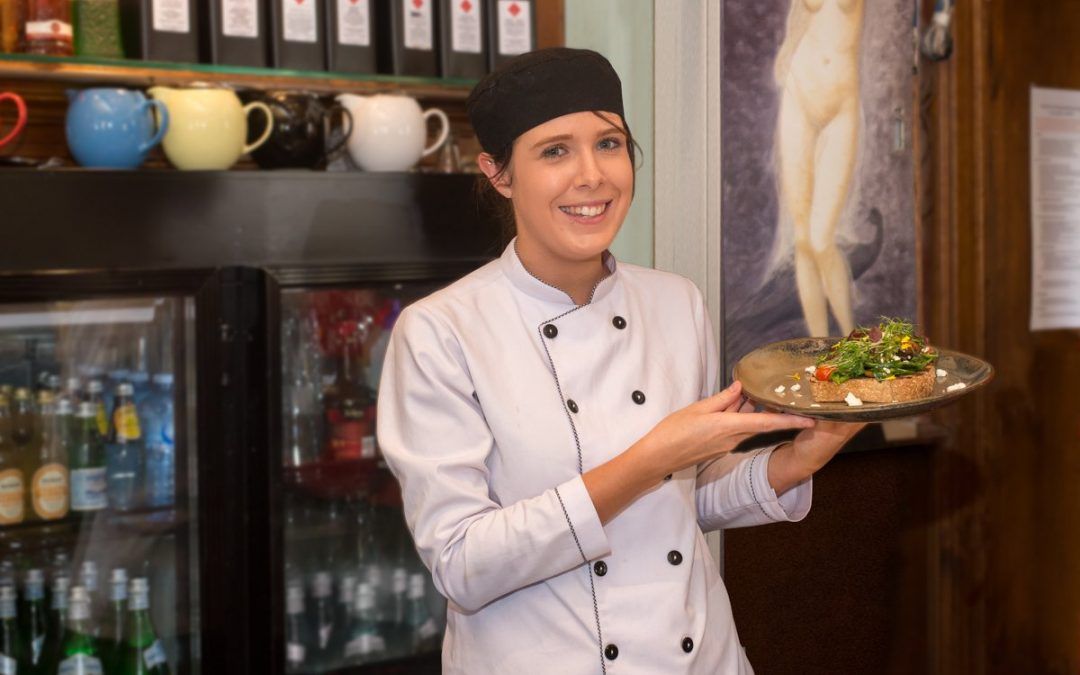 In photography, and I guess I can also include graphic design here as well, every now and then we get an image to work with which is almost there but not quite. And we get people saying, can we delete this guy, can we add that one. So here are 2 examples of "Photoshop magic" that is required from time to time.
Please add the chef.
Corporate group lunch to celebrate 10+ year employees
I did this photo for the lunch celebration of employees with 10+ years in the house. Problem was, by the time we organised the people and did the photo, no one noticed David, the head chef, wasn't actually present. He went back to the kitchen to make sure everything was according to schedule. So in the "after" version, you'll see him has been added to the left. Note, the body comes from one photo and his head from another.
Please delete the chef.
In this case, we had the assistant chef with her beautiful smile, something not that easy to capture due to her shy nature. Only, this time Dean, the head chef, wasn't quite participating on the shot, and the hotel manager really wanted to use this one photo. Photoshop to the rescue. So, there he is in the "before" photo, the original one, and Hanna on her own in the "after" (edited) photo. I had to rebuild the painting in the back, which I grabbed from another shot I had, and also got rid of some red elements (eg. coffee machine at the bottom right) which are notorious for screaming for attention.