Drupal based, content management system featuring member only area and store locator.
A full-on CMS with protected area and restricted content for retailers, BDMs and staff. It features a store locator and an e-commerce system for registered users. The latest addition is an interactive e-Learning application aimed at new pool shop staff, so they learn the basics of pool and spa care.
Pool shop owners can register a new "cadet", which then can take the course. Once they succeed, the system updates their status and get them listed in the admin area. The cadet gets a personalized certificate of completion, which make it easier to get the doors open for them in the pool and spa industry. Retailers can always keep track of who did what on ether their own shop pages or user account. Nice huh.
For more BioLab Australia: http://bioguard.com.au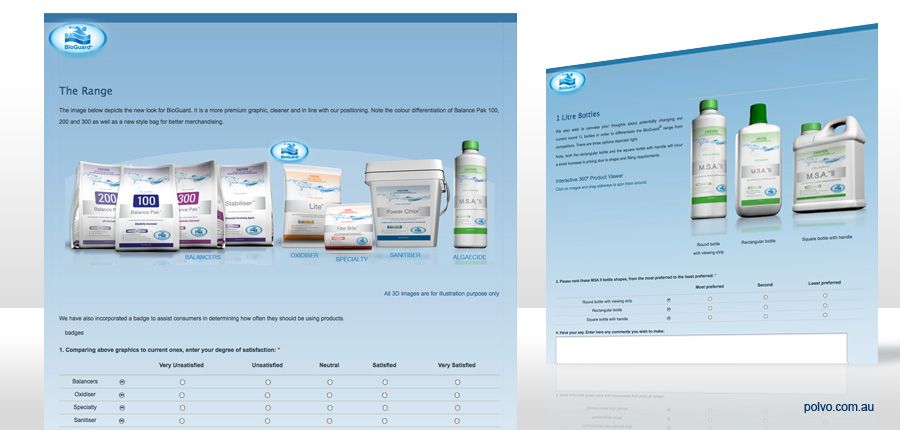 Online interactive survey system developed for client voting of their favourite product candidates. User could interact with 3D product viewers and choose their preferred packaging, as well as leave comments and suggestions about their choice.