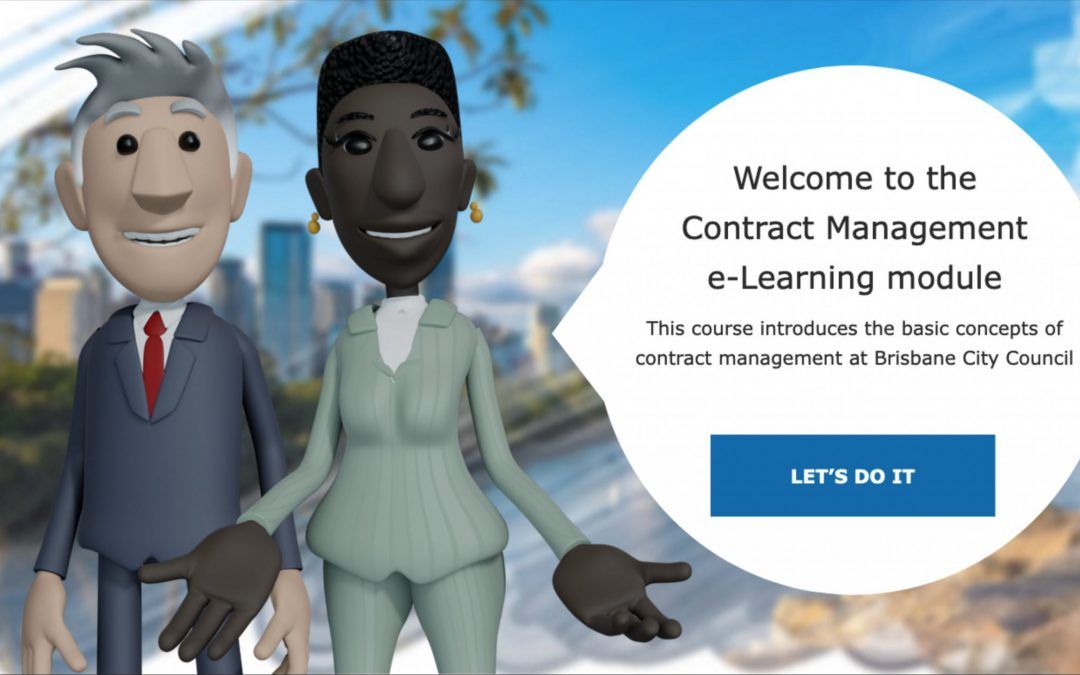 The Contract Management Fundamentals is one of the animation-based trainings I did with cartoon characters. Instead of reading chunks of text, two senior contract experts, John and Kate, pictured above, explain to the learner everything they need to know to get started in this field. After a number of changes and with the project changing hands, eventually we moved the production from Blender to Adobe Character Animation. Understanding the limits the new system imposes, with a few workarounds the production did become easier and faster.
"Some people say our voice sound flat or even… robotic! Can you believe it?"
That is John, prompting learners they are about to hear a computer generated voice-over throughout the course. And he is right, there are many users that can't stand a robotic voice. But with the AI-based text-to-speech getting better and better, the usual resistance to computer generated voices is getting less of an issue.