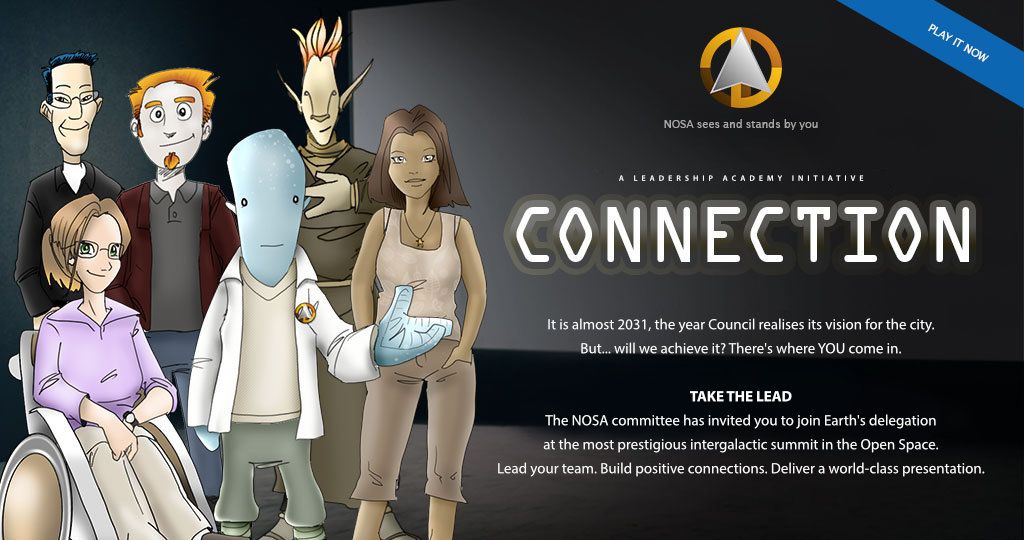 This is the a gamified activity I developed for Council's Leadership Academy, with the help of another instructional designer in the team.
The plot
An extra-terrestrial cultural advisor comes to Earth and invites you to the most important summit on sustainability in the known universe.
How it works
You have a set date to put together a team and get prepared for the galactic conference. Along the way, you'll be dealing with team members, getting them up to speed, attending to their needs, trading time and connection points. If you run out of time, game is over. If you run out of connection points, you lose your support, no one will want to have anything to do with you. So, you'll need both in order to finish the game well.
"The proof is in the pudding", said the stakeholder.
The training went live in late 2018, and raised the feedback response rate from 6% to 57% on the same month. The vast majority of users said the training is either good or very good, and that the knowledge gained would be useful in the job. Shazam!